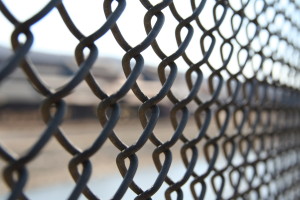 I have two children, both girls, aged 4 and 5 years old, and they're a handful. They're messy and untidy and often difficult to handle. Like all children, they like to colour and draw and make stuff. My wife usually leaves them to their own devices with all the arts and crafts items – paper, scissors, glue, sticky tape, along with an assortment of stickers, googly eyes and other fun stuff. At the end, there's a huge mess, which drives me nuts.
Some people say that being creative means to be free and unbounded, and that means making a big mess while at it. I'm not a messy person – untidy maybe, but not messy – and I certainly don't think that being creative has anything to do with being messy. You can be just as creative, or more, by placing limits and boundaries on activities.
In a study of residential area design, an experiment was conducted with some children on their behaviour in two different playgrounds – one in which there was no fence, and the other with a fence. In the playground without the fence, the children played close to the centre huddled around the teacher. In the playground with the fence, the children maximised the use of space, "feeling free to explore within the given boundaries." Therefore, you may maximise creative output from children by placing boundaries on their play.
Secondly, by introducing boundaries of play, children will also learn to maximise their resources rather than constantly seeking new ones. Learning to reuse items, rather than reaching for a new one. Or easing up on the glue or stickers because there is no more to come once it's finished. As we struggle with sustainability, I think that this is a great skill for children (and us adults) to learn.
So how do I suggest we approach creative projects with kids?
Limit resources available. For example, give them only two sheets of paper and one small box of crayons or coloured pencils. Or give them just a few accessories such as stickers and Popsicle sticks.
Place boundaries. For example, they can colour only on the paper given to them and nowhere else. Or they could only place the stickers on the Popsicle sticks.
Introduce rules. For example, give them a sheet of ten stickers but tell them to use only five, so that they could have five to play with tomorrow. If they use all ten, then tomorrow they have none to play with. This may be ineffective if they don't know what they're missing, but the idea is to postpone instant gratification for another chance tomorrow. Plus they conserve resources.
Now these are just ideas. I don't know how well it would work, but I'm going to try it with my kids.
What do you think? Is the use of limits and boundaries a good way to spur creativity? Or do you think that creativity is only borne out of freedom.