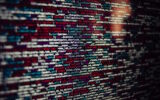 Marc Andreessen famously wrote in 2011, "Software is eating the world". And he's possibly right. Software has invaded almost every facet of our lives, from cars to refrigerators, and even your toasters. While I agree that the push of software technologies has brought massive improvements to society, it has also brought its own set of social implications. Prompting me to ask, "Is it all worth it?"
The "Gig" Economy
I watched a YouTube video recently called, "The Gig Economy was always a Scam". In it, they describe how these "software companies" were trying to use software to enable a system whereby labour is cheapened. These businesses and corporations depended on persons they called "contractors" or "freelancers" in order to create a temporary labour force, but really worked to bring down the cost of labour.
While these companies may have been trying to do something good – or at least trying to make it look that way – they instead exploited people to make a few people rich. The thing is that these companies were never profitable, and are being artificially propped up by fundraising. Their aim is to decimate an established system under the guise of "disruption", then when they have an established monopoly, milk that to the max.
In fairness, the gig economy does work for some high-paying roles such as software developers, or for people in developing nations, but for many others, it just doesn't.
This is just one example of technologies – particularly software – claiming to be about making life easier, but in reality, creating another set of problems. I wish this was the only way that software wasn't actually making the world better.
The "Subscription" Economy
Another trend that has taken root is "subscription services". This type of service started with the advent of cloud services and the realisation that many businesses were willing to "rent" their infrastructure and services, so why not rent applications as well? Subscriptions are great for businesses because it's recurring revenue, but it's often bad for consumers, especially when they make it hard for you to cancel.
What started as renting compute power and then software applications are now extending into our printers, cars, and even tractors. Soon you will own nothing, and when you stop paying, you lose everything.
Even when you own something they implement Digital Rights Management (DRM) so you have to go back to the same vendor to buy consumables, or even to repair. You cannot choose a 3rd party replacement part, or create your own.
Loss of Privacy and Security
And even when they force subscription services on you, they collect data on your utilisation to sell you more stuff. Not to mention the privacy issues associated with tracking your data, and worse, your location.
Then, in an effort to make a quick buck, these companies are stingy with the quality control of the software being used in their devices, meaning that hackers easily break into many of them and can access the same data that they're tracking. This leads to safety issues as well, as these IoT devices may be in things such as cars or deep sea submersibles.
Planned Obsolescence
The last thing I want to point out is planned obsolescence. Companies need to keep you buying stuff. Ever notice that your old phones and computers get slower? This is because as software gets updated, it consumes more resources – processing and memory – which then causes it to take longer to perform tasks.
There's no reason why software can't be maintained for much longer periods – it's all about the money here. But this leads to a very real environmental issue of e-waste with tonnes of electronics thrown out every year, even if they are in good working condition. Of course, manufacturers have been reducing the quality of goods for years, but software has only accelerated that.
Lazy Innovation
Some say that software will lead us to better things, and perhaps it can, but coupled with capitalism and our consumptive behaviours, it inevitably leads to worse things. Like "lazy innovations" such as "reinventing" a user interface to improve "user experience" or UX. Let's make the button redder.
Take a look at Artificial Intelligence – AI – for a moment. I'm not going to get into the whole reason why the current hype around AI is BS but let's look at how it's mostly being used – for mainly marketing. So much for solving the world's problems. Bring on the "Prompt Engineers" so they could build a chatbot to replace the lowly customer support people. Forget about curing cancer or solving climate change, there's no profit in that.
Trust Humanity
Software will only be as good as the people who wield it. Watching the current state of humanity, I don't have much hope.