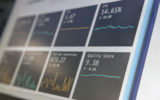 Within each of us, there are biases at play that we are unaware of such as Implicit bias or Cognitive bias.
The biases steer our decisions in a way that we can't counter. In fact, even being aware of it does little to help.
One of those Cognitive biases is the Pygmalion effect (or Rosenthal effect). This is where another's expectation of a person affects that person's performance.
For example, if a manager's expectation of an employee is that they will be a high performer, she will treat the employee in such a way that the performance will be high. Similarly, it works the other way around too, if she expects the employee to be a low performer.
It's an otherwise self-fulfilling prophecy.
In working with my team members I'm wondering if I've done this myself. In reading the Set-up-to-Fail Syndrome, the circumstances seem eerily familiar.
The thing is that even after reading this I still can't shake the feeling or thinking about the couple of underperforming team members that I do have. That they have issues that make them underperform at their jobs.
Probably cognitive dissonance at play there.
I will continue to look for ways to ensure their performance on the job, but I haven't found how I can overcome these biases that form barriers to it.
The brain is a remarkable thing, but these quirks of evolution get me down sometimes.