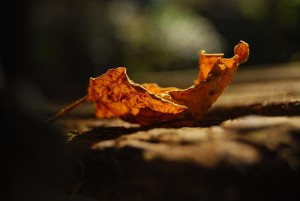 I recently read that James Cameron didn't want to make the movie, 'Titanic'; he really did it because he wanted to dive to see the actual wreck. He said in an interview with Playboy Magazine:
I made Titanic because I wanted to dive to the shipwreck, not because I particularly wanted to make the movie. The Titanic was the Mount Everest of shipwrecks, and as a diver I wanted to do it right. When I learned some other guys had dived to the Titanic to make an IMAX movie, I said, "I'll make a Hollywood movie to pay for an expedition and do the same thing." I loved that first taste, and I wanted more."

"Titanic was about "fuck you" money. It came along at a point in my life when I said, "I can make movies until I'm 80, but I can't do expedition stuff when I'm 80."
When I read that, it reminded me about something that a good client and friend of mine had said to me. She said that he ex-husband was a musician and wanted to create his own musical arrangements, but that was not going to earn him a living, so he had to do the meaningless work that everyone gave him, but he hated, so that he could have the freedom to do what he loves.
Is that how it really has to be? There are lots of other examples of people doing work that they love and making a living out of it; Scott Adams and Richard Branson to name a couple.
So what is the right way to go about living a meaningful life?
Is it about doing meaningless things so you can have the freedom to do the things that you want to do? Or is it about finding something meaningful that you always feel fulfilled?
Looking at James Cameron and my friend's ex-husband, James Cameron likes to make movies and he earns money out of that; he just wanted this movie to give him more out of it. My friend's ex-husband on the other hand didn't like to do the things that earned him money; something else gave him joy.
I see so many messages on social media talking about hating Mondays, and looking forward to the weekend, that I wonder why so many people dread 70% of their week. It can't be right doing something that you find little or no joy in just to feel happy when you're not doing it.
Perhaps you can choose which life you may prefer, but I can't help to believe that it must be the right thing to find meaning in what you are doing right now. If you can find no meaning in it, then it's time that you move on to something that you can.