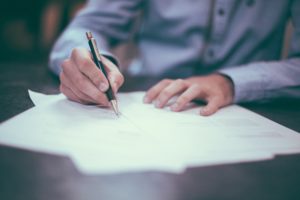 Depending on who you speak to, 2016 was either a good year or a horrible one. I haven't heard anyone said it was just okay.
For me, it was not a good year; and this is coming from someone who likes to look at the positive side of things.
So how did this year go?
It was a learning year as I intended
I spent time learning new skills and started my Master's degree in Information and Communications Technology. I even got started with my Raspberry Pi finally.
Restarting and setting good habits is still hard to do
I didn't do too badly with my reading this year, finishing over 30 books, although I started about 40.
My writing was horrendous, though. I only published around nine on-line articles, and about three or four others.
And as for getting up early, I wasn't so successful most days. It was tough going for a short while. But eventually, I'm back on target.
Working harder doesn't necessarily guarantee more returns
I had to work really hard this year, yet didn't make the type of revenue that I would expect in return.
Didn't get to spend much time with the family. Nor enough time to learn and do the things I also wanted to do.
It's evident that I need to work smarter, not harder. But it seems that I'm not smart enough for that just yet.
Tough times calls for tough measures
With T&T in a recession, we've had to cut back severely on expenditures. And I managed to save a little more than what I started with. This was the worst years in terms of revenue that I received but was still able to make it out not too badly.
But unfortunately not good enough. Which is why…
Sometimes you have to make a retreat
It's been a rough ride these past seven years. One that I've enjoyed and appreciated immensely.
However, the challenges and uncertainty are too much to continue putting my family through. I'm willing to do it… if I had to do it alone. But the stress was getting to my wife.
I've therefore made a choice to head back out to work. What will happen to my business is up in the air right now. It was not structured as a side-business, so I now have to look at how I can do something like that.
Either way, Interxect Services is unlikely to be anything resembling what it is now.
So what's the plan for 2017?
Write more
I need to write more. Write anything. Write frequently. Write regularly.
Create a habit of action
Execution is still a challenge for me. While I started to break down tasks and use a "Getting Things Done" process, I was not able to consistently follow it. As such, the execution failed.
Set no more than three goals at a time
I'm constantly being pulled in all directions. Forget the million and one things I want to do. Just focus on the most important three and get them done. Only then do I move on.
Now if only I can keep these at top of mind and do it consistently.