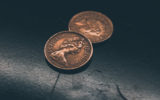 I have a friend and coworker who is renting an apartment that she shares with some siblings. She helps with the rent and in taking care of the others. She's smart, hardworking and ambitious, but to me seems to take on a lot more than she has to, and I believe that is probably limiting her.
But then I ask, "Who am I to make that judgement?"
I have never been in a position to pay rent or be responsible for anyone before my wife and kids came around. What if I'm the one who is limited?
While I'm of the middle-class, I don't deny that I've had a very privileged life. I've always suffered for nothing. I had a good education, enjoy nice food, and never had to worry about making rent.
My entire life has probably been seen through rose coloured glasses.
And when I think about it this way, I feel ashamed of myself. Ashamed of the frustrations and wanting that I feel. Because there are people who deserve it more but are not in a position to do so.
But then again, how does feeling this way help those who haven't been as privileged as I?
Limiting myself doesn't help. Only by succeeding can I help raise others.
And I don't feel as ashamed anymore.