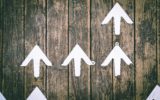 If it's one thing that the current COVID-19 pandemic is showing us is that the world right now lacks leadership. Not going to call names, but some of the largest democracies out there are just showing us how wrong this can go.
Lack of people who show leadership is nothing new, and it's one of the reasons that I try to help people become leaders themselves. I do this through mentorship, empowerment and responsibility. I do this, even though I don't think I'm such a great leader myself.
I don't often feel like I'm succeeding, though. I see sparks, and sometimes a little flame, but then it dies out. Then I find myself feeling disappointed. It happens too often, I find.
I've written before about what I consider to make good leaders. One of those key elements is the ability to make independent decisions, yet, this is something that few people display, especially in organisations. Another is the willingness to take responsibility, which often comes up short as well.
Creating leaders out of non-managers or non-supervisory employees is an even more significant challenge, as they wish to pass almost every decision and responsibility to the manager, even the smallest of things. Sometimes they would ask for a decision without also providing enough information to help you make one.
I keep trying with them, but find myself getting frustrated sometimes; the frustration shows. I have to remind myself that this is not a sprint, but a marathon. I hope I don't hit the wall.