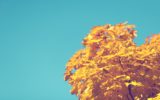 Change is hard.
Harder yet, is keeping those changes.
As I work to improve myself, I try to make the changes that I believe would help me become a better person.
Take this writing for instance. Just putting my thoughts in words and publishing it out there for all to see. Not writing much, but writing a bit.
I'm trying to write at least once a day, which I'm doing so far, but it's already getting hard. Finding ideas, making it wordy enough to at least be worthy of a post, then actually writing it. It's tiring.
Posting it for all to see, which I thought was going to be the hardest part, wasn't as hard as I thought it was going to be.
But I keep going.
I hope this small change is going to help me overcome the challenges I have in expressing my ideas.
But is it enough? That's the problem when making small changes. It just doesn't seem to be enough.
Like saving one-cent pieces every day. Yes, a nice small change that's manageable, but at the end of the year, all you've saved is $3.65.
Not much I can do with that.
But do this to build keystone habits and it's a different game.
It's not so much how much is being saved but building the habit of saving.
And with the writing, it's not so much how much I'm writing, or even what I'm writing, but building the habit of writing.
This is the principle of Kaizen.
Make that change.