Today is general election day in Trinidad and Tobago; an interesting election to say the least. For the first time, this would be an election during a pandemic.
Campaigning was limited due to COVID-19 health guidelines, including mass rallies. So it was a reasonably quiet election season, though it didn't stop the mudslinging.
Many are dissatisfied with any of the parties offering themselves for service, but in the end, we need to choose one. Unfortunately, we have to choose the lesser of two evils.
I came across this image posted on Twitter, that I found to be thought-provoking.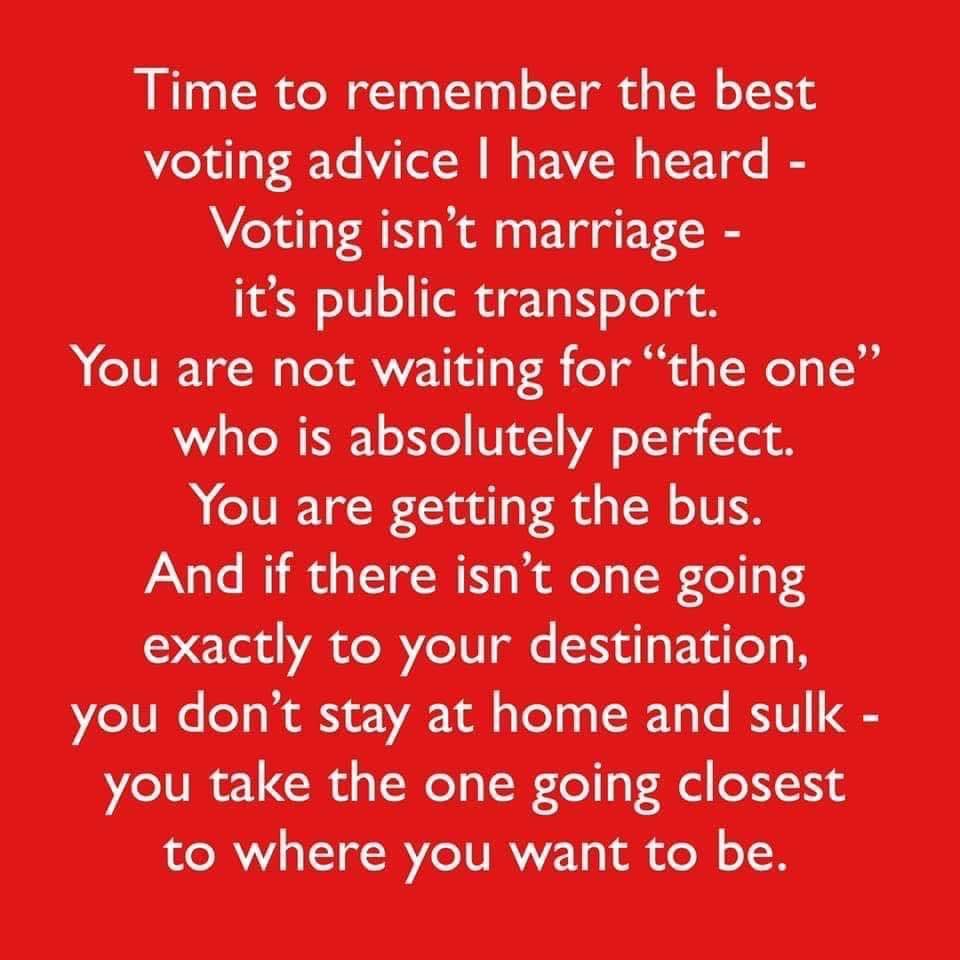 So perhaps, you don't need perfect. But I would still want to see some government that strives for equality while reducing corruption. I could only dream.
On the whole, T&T should be proud of our democratic process.