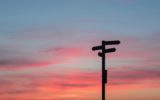 Every day I'm faced with a thousand decisions. By the end of the day, and often even before, I'm spent. Is it any wonder when I come home on an evening I can't muster the will to do anything else.
I try as best as possible to plan my day and what I'm doing the day before, so I don't have to decide what I'm going to do at a particular time. But when that schedule goes out of whack due to interruptions, I have to make decisions about what to drop and keep.
Added to these mini-decisions, I have the more significant day-to-day decisions brought to me by my team or others. I've asked them to not come to me with options for me to make a decision. They should come to me with recommendations on which to proceed and why. This hasn't always worked due to a dysfunctional culture of blaming and "malevolent accountability" – punishing someone under the guise of holding them accountable.
These constant decisions make it harder for me to make other decisions as the day progresses. Which is why when faced with a decision late in the afternoon, I would defer it to the next day.
But I'm finding myself with a deficit it seems. I find myself getting tired earlier and earlier every day. It's getting easier just automatically to tell everyone no.