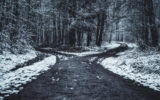 Ever found yourself trying to choose between two choices? Or perhaps more?
I've often found myself in those types of situations.
Most people tend to make a pros and cons list to try to help them decide, but this is not a particularly good way, as the pros and cons are not usually weighted equally like trying to choose between a tomato and a meatball.
Item
Pros
Cons
Tomato
Colourful
healthy
Tastes meh
Meatball
Tastes great
Bleh colour
not healthy
Sure the Tomato has more pros than cons, and the meatball has more cons than pros, but believe me, the taste has far more points. I'm going to eat that meatball.
Some decisions are not so easy to make, like if the two choices are equally good with some nuances. Those of difficult choices to make. I used to find myself mulling over such decisions for days, even weeks. There have been times I missed opportunities because I couldn't make a decision, or didn't make it in time.
Now, I just flip a coin. Even roll a die (I have a special pink rolling die for just that purpose).
I know some of you are saying that's an awful way of making a decision, but hear me out.
Firstly, if a choice can result in equally good but different outcomes, then choosing either one will leave you better off than you were before. In fact, you're worse off not choosing – or losing both choices because of a lack of decision. So just flip of a coin can release you from making that choice and then you can move on.
Secondly, if you're stressing over two decisions, flip the coin. It's not so much the side that it lands on that make the choice for you, but the side you hope it lands on while it's in the air. That's the choice with which you should go.
So, are you stuck trying to make a choice? Set a deadline, and if you can't make a decision by then, just leave it to chance.