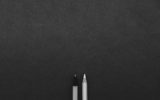 I would often speak to members of my team asking them to do more of knowledge sharing with the team, and they would sometimes point to a moment in the past where they did that same thing. I would ask if that was something they planned, and it might be yes, but often it was not. It was usually something that came up because someone asked a question.
I continually speak to others about the need to be intentional with their actions, especially when it comes to learning and sharing learning with others. But this goes for other things as well.
We often go through life mindlessly and aimlessly, moving in the direction that things go. As we do this, our experience is limited, along with our interactions.
However, if we decide to be more intentional with our actions by setting and planning an activity, we can be more present. We can still accomplish presence of mind by choosing to be present even if things just happen.
Intentionally doing things is the only way to build the habits that we need.
I by no means am an expert at being present, but I do plan certain activities on purpose so I can not only be prepared but ensure the other person benefits ultimately. You should do it too.