When I think about all the scientific discoveries that we've made and all our inventions and innovations, I'm always amazed.
Then I think of the things we still don't understand. Not the things that we don't know, like where did the universe come from, but things we don't understand, like how does time work. I mean, haven't you considered that?
Consider for a moment that perhaps our brains have not developed or evolved enough to understand some concepts.
A gorilla, for instance, can only develop understanding and capabilities toward some limit. This is due to biology and makeup of the brain and not about learning or teaching.
It may be that given enough time a gorilla could probably solve quadratic equations or write a poem, but that certainly hasn't happened yet.
But if we think about this, then there are some things that our minds just won't comprehend and it just rationalises the bits to give some semblance of reality.
We see this in the split-brain persons who experience false memories where the left hemisphere was asked to explain why the right hemisphere (as the right hemisphere has the ability for speech) was doing something (like the left hand pointing at an object), it makes up a story because it does not really know.
So maybe our brains are simply rationalising the world and experiences it sees every day under some guise of understanding of reality, but we don't.
I always liked this strip from Dilbert: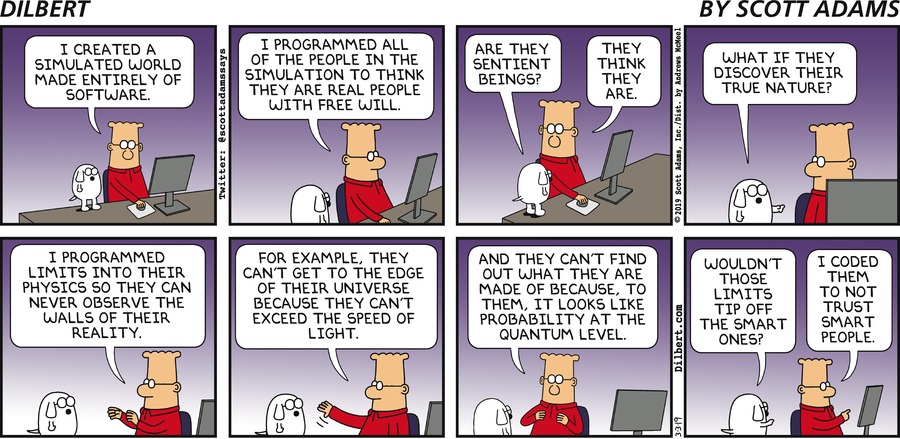 Perhaps what they say is true, that all our limits exist only in our minds. It still doesn't mean that there aren't any.