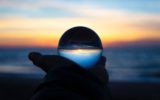 You ever have something really important to do and you decide you would just deal with it later.
I'm not talking about things with deadlines like paying taxes or delivering on projects. I'm talking about things like fixing a roof or even eating that cheesy pizza that you so like even though you know you can't handle cheese anymore. 🙁
Then the roof gets worse and you end up spending a lot more because of the amount of damage. Or you feel sick all night with bloat and other stomach issues. 😥
The problem with us humans is that we are poor future thinking beings. We somehow think our future selves would be in a better situation even though it's our present selves that must do the work to get us there.
There's an episode of My Little Pony: Friendship is Magic (S2 E20 "It's About Time") where Spike, Twilight's Dragon companion, takes advantage of Twilight's distraction of the perceived crisis at hand. He eats ice cream with abandon saying that whatever problems will come of it that future Spike will deal with.
Eventually, Spike starts to groan from a stomach ache, causing him to say, "I thought the stomach ache would be future Spike's problem. But now I am future Spike."
Does that sound familiar?
We often "kick the can down the road" to let the future handle it. But that often comes back to haunt us.
I'm not saying that you can't defer issues to a later date. But you must have a plan for dealing with it then. Don't just believe that you would be able to handle it.
And set a time that you will come back to it. Then do it when the time comes.
Unless it's eating cheesy pizza when you really shouldn't be eating it. It's not worth it…
…but sometimes it is. 😛